Hey! I'm doing a set at Sarah Lawrence tonight, so if you want to support me, apply and get accepted to Sarah Lawrence and then cancel your Thursday night plans.
Hey Carl Sagan what do you think about Adrian Grenier's eyes?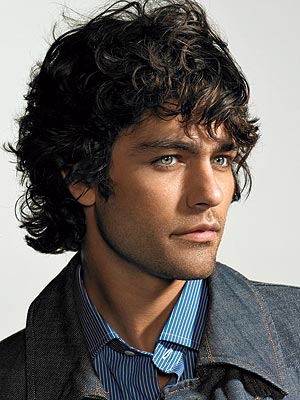 Hey Carl Sagan what do you think of this little guy
It's a common misconception that flatus, the gas produced by bacterial fermentation in the colon, is simply methane. Flatus is so much more than that. It contains oxygen, nitrogen, hydrogen—that simplest and most plentiful of molecules in the cosmos, and carbon—the molecule of life.
These elements were forged in the crucible of the big bang. They comprise the galaxies up at which we gaze with wonder and the lenses through which we gaze—the air we breathe. Each time we expel flatus, we're releasing these elements back into the vastness from which they were gathered over the course of billions of years.
We are, all of us, made of fart stuff.
What if we are visited by aliens and instead of being transcendent light beams or something cool and modern they're just green guys with Q*bert noses named like "Bleeborp" and they speak "Floob" and their planet is called "Zylon X."
What a boring day for humanity that would be.
You like games? We got games!
Test your emotional resolve by listening to someone for whom you have feelings talk about their various love interests!
You like rides? We got rides!
No wait, you got rides! You get to give them rides to their dates with other people!
You like slides?
Watch your confidence slide away as the object of your hopeless affection tells you how it's weird but you don't count as a boy/girl to them.
You like ball pits?
Wrong! Nobody likes ball pits! They're gross!
The more time you put in, the more tickets you get.
When you've got enough tickets, guess what you can cash them in for?
Nothing! That's not how this works!
If your crush is a slinky or a box of glow in the dark ants, you are in luck!
Otherwise, your crush is a person and is not redeemable with tickets, you idiot!
DISCLAIMER:
Are you mad at your crush for bringing you to FriendZone?
Consider this: either you suck at hinting or your crush is an oblivious or cruel person.
Consider also that if you don't like the rides or games, you can just leave. You are not helpless. You get to choose how you spend your time and resources.
Remember, No One's Got A Gun To Your Head™